About Us
BigBee is a leading Telecom Solutions provider forayed into this business to offer the best of the industry products and services to our esteemed customers, who include noted Corporates, MNCs, Big Business Companies, Industries, various Government Departments.
A professionally managed company, BigBee was established in 2001 and functional from Hyderabad and is working in collaboration with our sister concern Modex Electronic Systems Private Limited, established in 1979.
Having spread our branded telephony products to every nook and corner in the city and the state, we supply, install and maintain office telecom products of all varieties like Digital EPABX, IPE, Video Solutions, Date Products etc.
Our valued customers list leading fast to reach 3,000 mark, as we have already crossed 2,500 clientèle mark so far, that speaks volumes of our products of global quality and endurance.
We offer you cost effective solutions to cater to your assorted needs focusing on the business of a wide gamut of branded Telephone products to serve its increasing number of customers in the state.
Chairman' Message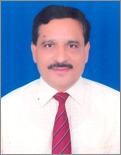 "Policy without Principles, Pleasure without Conscience, Commerce without Ethics (Morality), Knowledge without Character, Science without Humanity, Wealth without Work and Worship without Sacrifice" is no good.
BigBee offers Excellent Quality Norms.
BigBee is noted for quality norms and complying with global standards to ensure that our branded telephony products will cater to your varying and growing needs. The company is making rapid strides in the business under the able guidance of its Chairman JSRao, who boasts of rich experience of 27 years in the marketing of office automation products.
A post graduate in Business Management as well as Science, he leads his professional team that blends technical expertise, and experience to offer satisfied solutions.