Voice Products - Avaya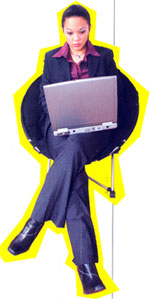 Avaya IP Office can easily scale up to 360 endpoints with more than 200 analog and digital trunks (up to 96 trunks; 192 analog trunks) giving small and medium size businesses room to grow.
The IP Office platform comprises 3 models, IP Office - Small Office Edition; IP406 and IP412. The IP406 and IP412 platforms can have expansion modules added to them to match the requirements of a growing business. The IP Office - Small Office Edition is a compact platform specifically designed to meet the needs of home offices and very small business. In a single unit it provides a PABX with capabilities to support Auto Attendant, Voicemail, broadband access, a wireless access point and VPN tunneling. VCM compression is included as standard to support IP extensions or provide IP trunks back to a head office. The IP Office - Small Office Edition supports a maximum of 28 extensions; the IP406 supports a maximum of 190 extensions; the IP412 supports a maximum of 360 extensions.
When acting as an IP telephony server, IP Office supports cost effective standards-based IP Telephony (H323), Quality of Service (QoS) through DiffServ (for routing), 802.1p (when used in conjunction with an Extreme Networks™ local area network [LAN] switch) and remote locations connected via Point to Point or Frame Relay. Voice calls can be allocated dynamically and can "bump" a multi-channel data transmission from one of its channels as needed to help ensure priority voice calls get through.

Read More...