Video Products - UBICS
UBICS, See It First Video Streaming Software
Software based Video Communication Solution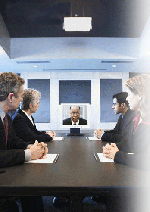 To excel in today's fast-moving, global business environment, you have to interact and collaborate with co-workers, partners and customers all over the world at a moment's notice. You need to continuously innovate and transform your business model to maintain your edge and you need to plan ahead to respond rapidly to unexpected issues that impact business continuity.
Legacy videoconference & Unified Communication system of all types have failed to live up to their promise because of technical complexity and user interface issues. However, an increasingly distributed workplace, growing technical maturity and real return on investment (ROI) proof cases are coalescing to herald in the next generation of videoconferencing system, ones that really work and have true business benefits.
Why Seelt FirstTM ?
"Transmission of audio / video via the internet consumes huge bandwidth" - Seelt First breaks this conventional global belief with demonstrated evidence. The Variable Bandwidth Processor (VBP) of Seelt First allows transmission of videos via the internet on low bandwidths. Seelt first enables any business to easily create interactive streaming media by synchronizing video and web assets and by serving quality images to engage their audience on any device. Be it video conferencing, distance learning, live web broadcast or sharing or archiving the video or transferring desktop controls Seelt first enables it all.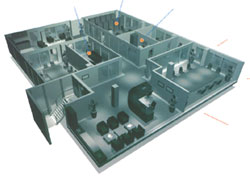 Corporate & Video Meetings
Get connected from anywhere
Make informed decisions
Real – time communication
Real-time Expert Consultation
Product Demonstration
Emergency Service
Remote diagnostics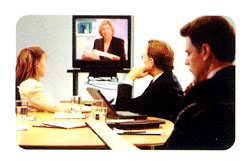 Video Presentations and Broadcasts
Reach your customers before the competition
Synchronize your presentations with video
Free accessibility for viewers
Distance Learning Programs
Maximize reach with minimum investments
Easy on demand sessions
Increase ROI
Desktop Sharing
Control transfer
Save time and travel cost
Simple to use, fast and secure

Read More...